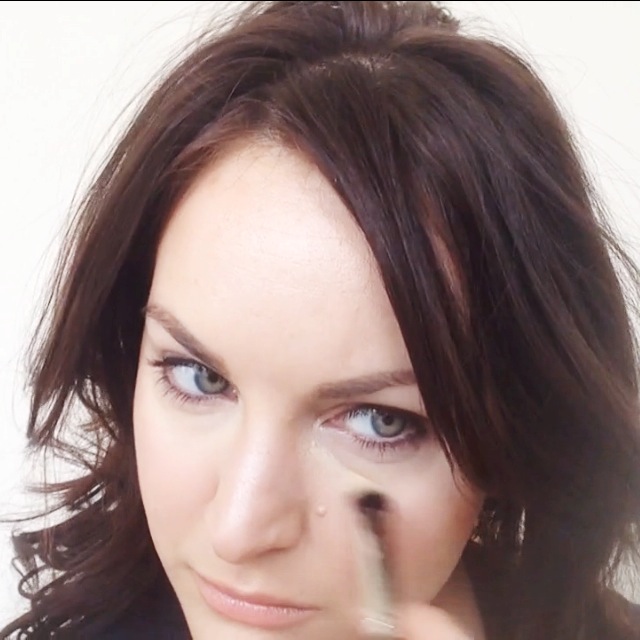 Samantha, my friend from high school, is sweet enough to follow me on Instagram (@electralane), and asked for tips on how to cover under-eye bags. Here's the bad news: short of fillers or surgery - to either tighten that area, or remove fat pads, then get rid of excess skin - there is no perfect coverage option.  More bad news: because it's a texture problem, even the best concealer can't flatten ripples.
BUT there is good news.  With a few skincare fixes and strategically placed concealer, we can at least trick the mirror into showing us a flatter, brighter area.  In no particular order, here's how:
1.  Never, ever, ever tug or pull at the delicate skin around the eye. Ever. Once it stretches, it doesn't go back.
2. Put a cold compress over your eyes to restrict blood vessels and reduce swelling. This is only temporary, but helps especially in the morning hours.
3. If you have allergies, talk to your doctor about getting on an anti-histamine.
4.  Drink lots of water (I shoot for two litres a day) because it pushes out the bad stuff and keeps everything moving.
5. Use a really hydrating eye cream at night to plump that area in a good way.  My favorite is Kiehl's Creamy Eye Treatment with Avocado.  A little goes a long way, and the jar lasts a very long time.
6. If you really want to pull out the big guns, a brightening eye cream during the day is a huge help.  Also by Kiehl's, I love their Eye Alert because it doesn't cake under makeup.
7. An eye mask delivers lots of good things AND tightens.  I use these on my brides.
8. When it comes to concealer, the best way to cover is to use a concealer + brightener combo: the concealer goes all over, and the brightener goes in the inner corner and the ridge between the eye bag and cheek bone.  Click HERE for the video demonstration where I use the MAC Prep + Prime Highliter pen and brush number 287 with Amazing Cosmetics Amazing Concealer (which lasts for-ev-er).